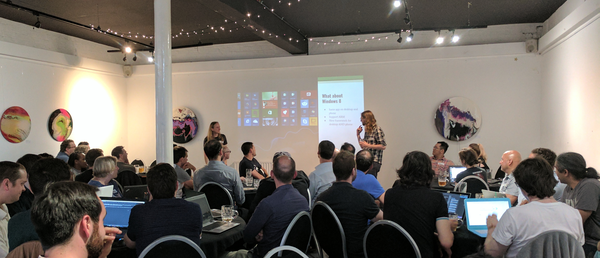 A couple of weeks ago, me and my colleague Michael from Infinity Works held a workshop on .NET Core. We've been running .NET on Linux containers for a couple of months in production and thought it would be useful to share our experience with the community.
Slides from the talk are are: https://docs.google.com/presentation/d/119KVwea50UnH4b76ioI8avHfE_rxoRDpqoBK9jpILDY/edit#slide=id.p
The Workshop Git repo is at: https://github.com/infinityworks/dotnet-core-hacknight-2017
There was lots of interest from the local .Net community, with about 50 people coming down. Might do another one, next time without a talk, just getting coding instead.
Thanks to Northern Tech Events for sponsoring!