In August I spoke at Gophercon UK in London about work I'd been doing to build a new online pharmacy in the UK and the features of Go and the surrounding ecosystem that we used to protect customer data.
The talk is up on YouTube now at https://www.youtube.com/watch?v=hTfxc4qcCC0
It was the biggest conference I've spoken at so far and the team were great.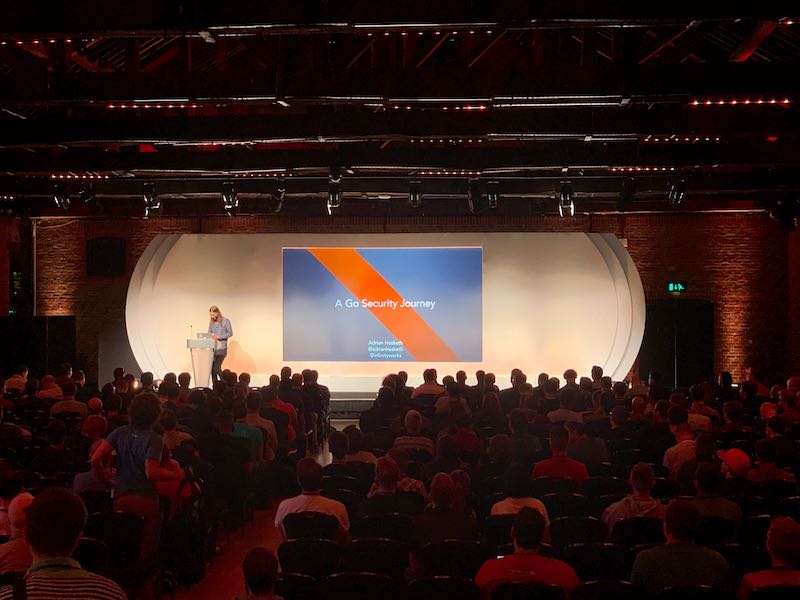 Thanks to @adampietrzycki for the photo!